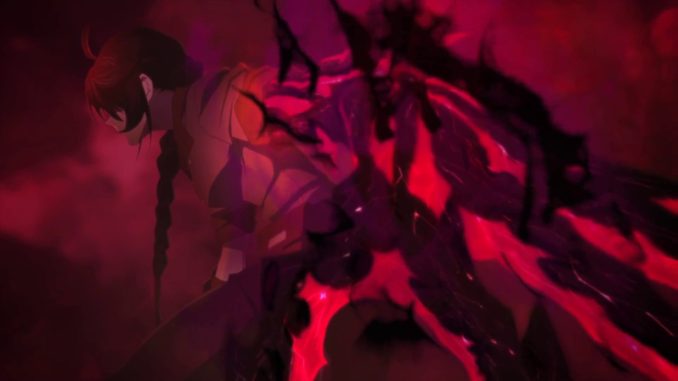 The latest, and possibly last, Tales of Berseria character commercial features our protagonist, Velvet Crowe.
Translation below. Not yet complete, I can't understand what Velvet's saying in the 5th line:
[ac_note color="#F0F8FF"]Velvet: From that day on, the world had changed.
Velvet: You just wait, Artorius.
Velvet: I am... Velvet Crowe!
Velvet: Daemons, Malakim, Exorcists... I'll devour them all!
Velvet: This is calamity's ???
Velvet: I'll KILL YOU!"[/ac_note]
*Note that she doesn't exactly say "kill" in the last line because the dialogue's disjointed, but it's implied as such.
You can view the other character commercials here: Laphicet | Rokurou | Magilou | Eleanor | Eizen
They also released a new 30-second commercial a few days ago. It's slightly similar to Velvet's character commercial, actually.
[ac_box title="Tales of Berseria" style="bubbles" box_color="#000" title_color="#FFFFFF" radius="3" class=""] [ac_frame align="right"]

[/ac_frame]Tales of Berseria is the latest mothership title of the Tales of Series which was first announced during Tales of Festival 2015. The game was released for both the PS3 and PS4 on August 18, 2016 in Japan, January 24, 2017 in North America and January 27, 2017 in Europe for the PS4 and PC. The game features a female protagonist named Velvet and a theme of pirates and ships. It's also confirmed as a distant prequel to Tales of Zestiria.
Info Page | News | Gallery | Official Website (JP) [/ac_box]