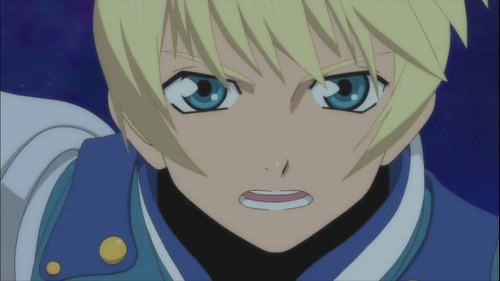 The Tales of Vesperia PS3 Japanese Official Site has finally been updated with information today. So far, the News, Game Specs, Characters, System and Trailer sections have been opened now, with the Story and Special sections still closed for viewing.


The Characters section has been updated with information on all the characters. It actually looks pretty much the same as the one in the ToV Xbox 360 Site, aside of course from having Patty Fleur in the list. You'll notice that the characters also have new quotes. The System section has been updated with only battle screenshots, some old, some new (the new ones have been added to the Gallery. The Specs section has info on the game itself, News for... well, site news, and the Trailer section with the two previously revealed trailers for the game.

In addition, the first commercial for this game has been aired. It has Kane wo Narashite (Ring a Bell Japanese) playing in the background. You'll notice from the commercial some short scenes featuring the new features of the game, including scenes of Judith, Raven, Rita and Yuri using their second hi-ougis (those would be Indignation for Rita and Crisis Rain for Raven. Yuri's and Judith's haven't been named yet); the scene where Yuri and Flynn using their combo hi-ougi; a previous anime cutscene with the new character Patty edited in, and a new anime scene showing Flynn.
Tales of Vesperia PS3 will be released on September 17, 2009 in Japan.

One more thing. The latest volume of the Tales of Magazine (vol 12) has a bit of new info about Tales of Graces. The scan says something about a "Character Parts Editor", and you'll see here Hubert holding a pair of... leeks. That aside, at the upper right of this shot, you'll see this. Could this imply that Tales of Graces can be played with a GameCube controller?