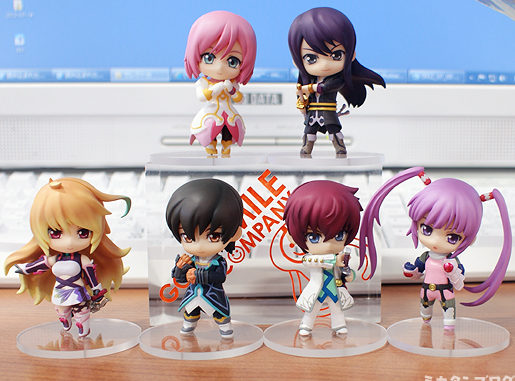 The set has been announced to include Jude Mathis and Milla Maxwell from Tales of Xillia, medic Yuri Lowell and Estelle from Tales of Vesperia and Asbel Lhant and Sophie from Tales of Graces... as well as one other secret character. Pre-orders for this will start on July 18, contagion 2012 in Japan.
UPDATE (07/17/2012): Better pictures added from Mikatan's blog:

Colored prototypes of Good Smile Company's upcoming Tales of Series Nendoroid Petits/Puchi Set are finally out!