In today's live talk show event for Tales of Xillia 2, new information about Ludger's ability to cross worlds have been revealed, along with the introduction of a new Great Spirit. Another character from the original Tales of Xillia was also revealed.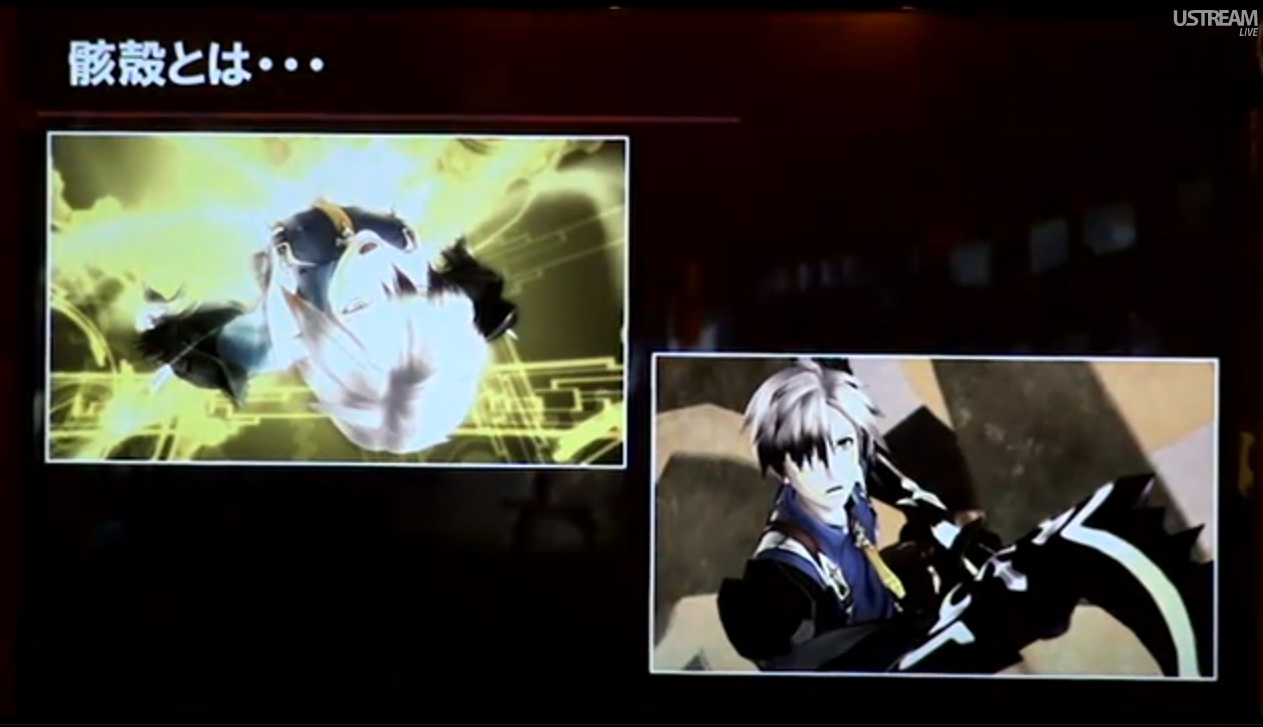 Ludger's
Corpse Shell Ability
which allows him to cross worlds is apparently something that runs in the Kresnik family (though I'm not sure if Julius has the ability, too). The said ability is passed down from generation to generation, and the pocket watches (not sure which) we've been seeing in the PVs act as the "key" to trigger this ability.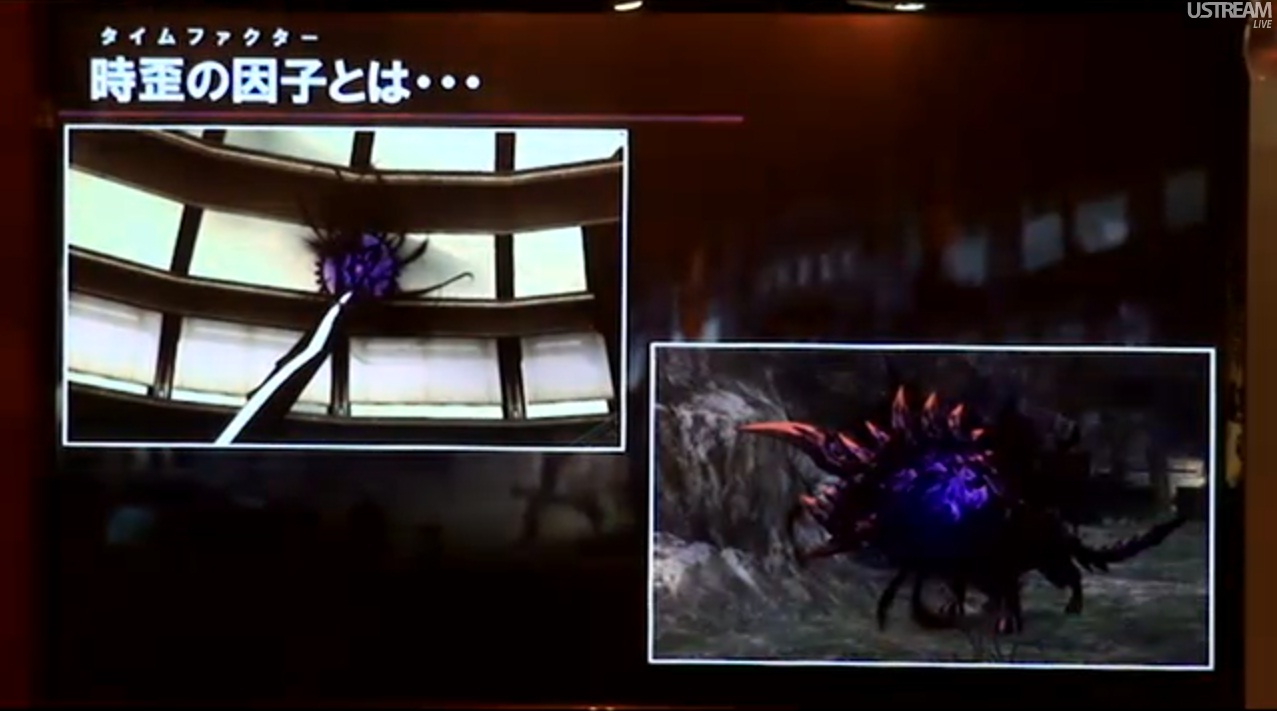 A picture of the
Time Factor
from the parallel world was also shown. It seems to look like a sword, and can take the form of a monster.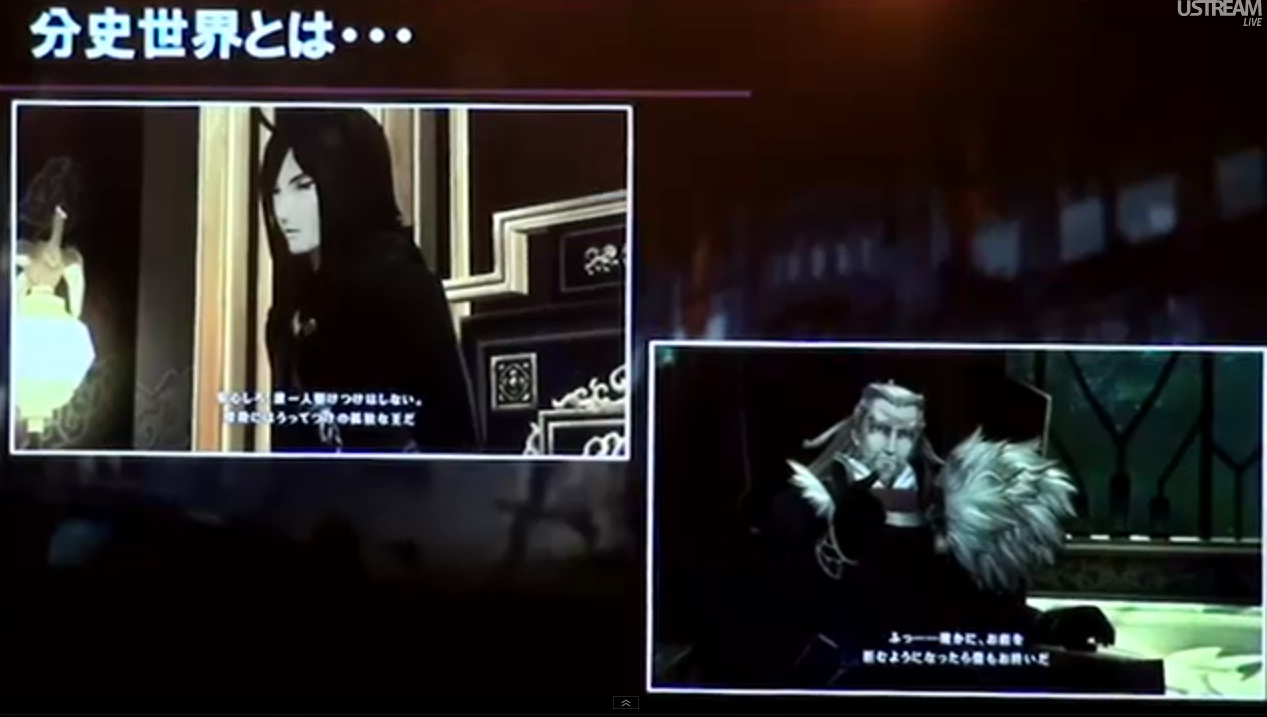 Speaking of the parallel world, it seems other Xillia characters will also be there. Wingull was revealed before, and today,
Nachtigal
was also shown.
A new Great Spirit was also introduced, though no pictures were shown. This Spirit, named Chronos, is one of the three Great Spirits (the other two being Maxwell and Origin). The three of them are actually considered as the source of all the other spirits - in other words, they were the very first ones. Chronos is the one that watches over the Land of Canaan, the place Elle wants to go to.
Tales of Xillia 2 will be released in Japan on November 1, 2012. Pre-orders are now available at the following places. Be quick, pre-orders run out fast!
Tales of Xillia 2 Regular Version - Play-Asia | CDJapan | Amiami | YesAsia
Tales of Xillia 2 Famitsu DX Pack - Play-Asia | CDJapan
Tales of Xillia 2 Lalabit Market Kyun Chara Pack - Play-Asia | CDJapan
Tales of Xillia 2 X Edition (w/ PS3 controller) - Play-Asia (all slots currently sold out, check again later) | YesAsia