Tales of Festival 2019 introduces Tales of Arise's hero and heroine, Alphen and Shionne!
Tales of Festival 2019 Day 1 is in full swing, and honestly, we weren't expecting a new trailer this early, but here we are!
To those who missed the blog post from earlier, here are a few tidbits about the game:
The Hero and Heroine
Beautiful acrylic character panels of our hero and heroine that were on display at the venue after Day 1 of the Festival.
Alphen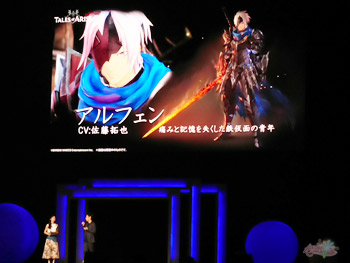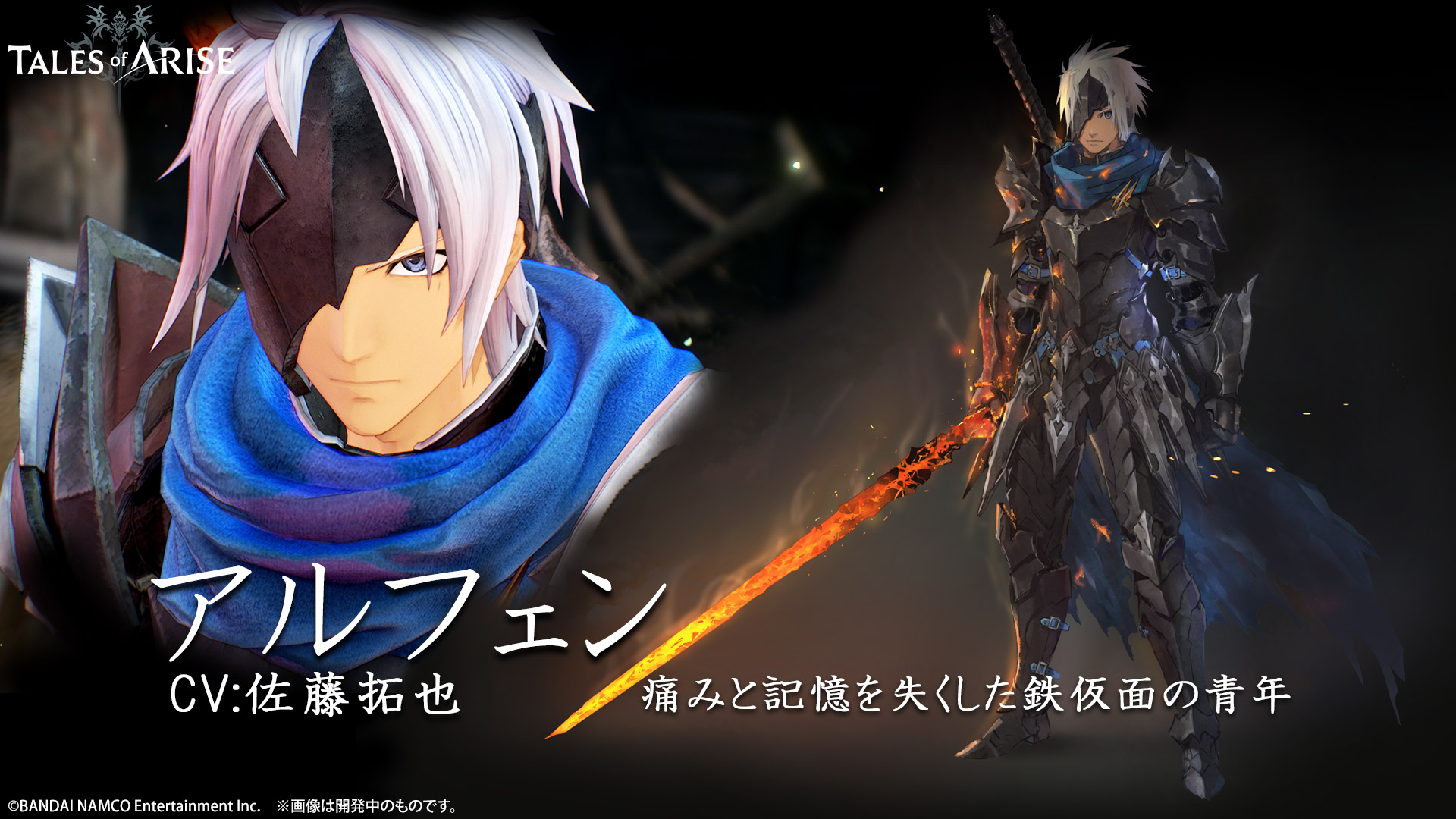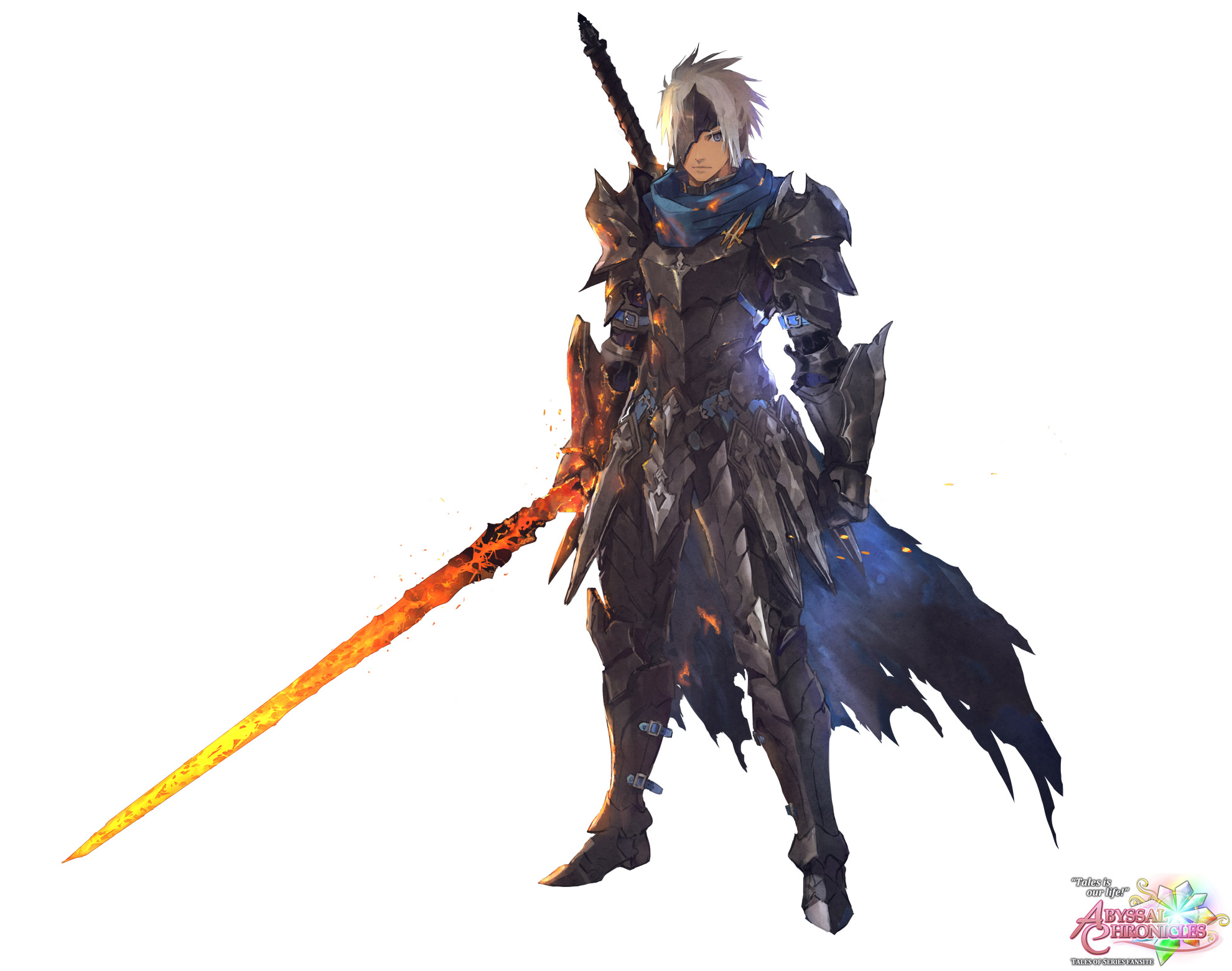 アルフェン (arufen). Voiced by Takuya Satou. A man with an iron mask who has lost his memory and his capability to feel pain. Taking the sword of flame upon meeting Shionne, he fights in order to be free from Rena.
Shionne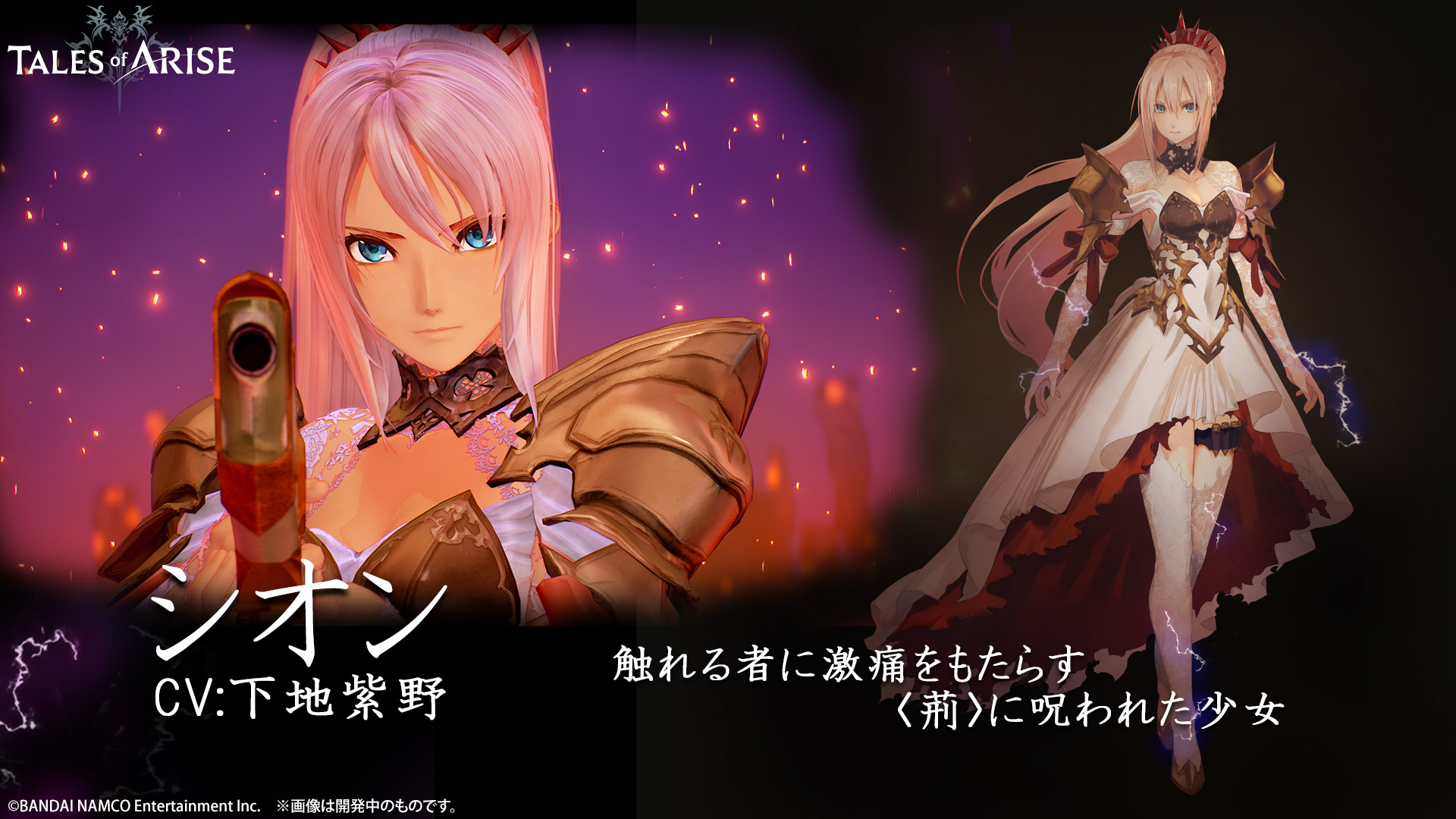 シオン (shion). Voiced by Shino Shimoji. A girl who brings about a curse of thorns to those who touch her. She allies with Alphen with an ulterior motive and fights against her fellow people from Rena.
New Extended Trailer
Now with English subtitles courtesy of Caphi! Please turn on Closed Captions!
Or if you prefer the official English sub, made available June 20th:
Tales of Arise's Story
There are two worlds that stand side by side – Dahna and Rena.
300 years ago, Dahna, a world full of life and nature, was invaded by the scientifically and magically advanced Rena, forcing them into endless slavery.
One day, a young man of Dahna with an iron mask, and a young woman from Rena being chased by her family, meet.
This unexpected encounter shakes the destiny of Dahna and Rena. This is the beginning of their story.
Thank you to Bandai Namco Europe for letting us be part of Tales of Festival once again!
---
In case you missed them, here are the other Tales of Festival 2019 News:
Tales of Arise
is now available at the following shops (
Note: Please keep in mind that we may receive a commission when you click on our links and make a purchase. This, however, has no bearing on our reviews and comparisons.
):

 North America:

 Europe:
Tales of Arise

Tales of Arise
is the latest mothership title (new classification: original title) of the Tales of Series which was first announced during 
Microsoft's Press Conference in E3 2019
. The game was released for the PS5, PS4, Xbox Series X, Xbox One and PC Digital via Steam on September 9, 2021 for Asia and Japan and September 10, 2021 for the rest of the world. The game features use of the Unreal Engine 4 and works on the theme of tradition versus evolution of the series.
Info Page | News | Gallery | Official Website (US) | Official Website (JP)