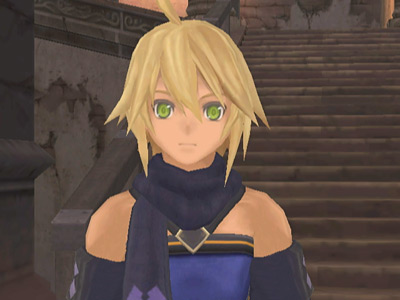 A few new screencaps from Jeux-France. Features a some event scenes, battles, Lloyd holding someone who looks a bit like Regal by the arm, and monster catching.
You can view them here: CLICK ME~!
That said, my chem professor just lightened the load on our finals, so expect some of the media to be up a little earlier. Our last day of school is on March 19, and after that are holidays (meaning, I can't go to the net cafe 'cause it'll be closed ;_;...). I'll start working on stuff after the Holy Week.
And I think it's about time we opened the "Other Videos (Non-Tales)" section sometime this summer. Expect a lot of NISAmerica game cutscenes... 'Cause your admin likes NISAmerica XD...